Do you know the Top Pages you need to create for your Website?
We can help with some ideas!
Home page.
Your Home page is the very first page that someone will find when they type your domain name into their browser and hit "Enter"Within seconds, they will form an opinion of you and your company.For that reason, make sure it is attractive, easy to read and easy to navigate.
Tip: Simple is better.
Use few colours ( do you know your branding colours?) and make sure that you do not use multiple fonts /font sizes, as too much of any of these can make your site appear chaotic and unprofessional
Tip: You need to think about barriers for accessibility for people with disabilities and check what Google has to say on 'websafe' fonts


Tip

: Ask yourself "If a visitor only sees this Home page, what do I want them to do"?
Visit the store/ Shop area? Book a call? Sign up for the newsletter? Read articles?
Your Home Page needs to clearly and easily direct your visitors to relevant areas.
Vision, Mission Values or Philosophy Although this isn't a necessary page, we think it is really important, especially if you are trying to attract your "ideal client"Write about your vision and mission, your overall philosophy when it comes to dealing with your customers or clients.
This is the place to tell people about what is important to you and the values you hold most dear, craft your 'story'
Products or Services .Q: Do you need eCommerce/ a Shopping Cart?
Do you need help?  No idea where to start? Book a Free call today!
Though writing about your products or services may sound easy, the trick is to organise it in a way that's clear, compact and easy to digest for the visitor!
Make sure that you have a page listing ALL of your product or service offerings, as well as detailed descriptions or testimonials from satisfied users for each one.
Of course, you need a separate page for EACH service or product, but it is good strategy to have one page with a list.
Tip: ONE Page where you list all the things you offer makes it easier for people to see and choose the most relevant for their needs/search!
Note: A typical eCommerce product page should include high-quality product images, product descriptions, price, product "specs" such as weight, dimension and materials, delivery times, customers reviews and testimonials etc
About Us.This page is exactly what it sounds like.
Write a professional biography that provides your visitors information about your background and experience.
It's also a good idea to include a picture if you have one.
Consumers like to do business with people they know, like, and trust. A nice picture of you smiling can help with relationship building as it builds rapport.
The About Us Page is your introductory handshake
It is also where people will come to read next IF they are thinking about purchasing from you.
Let prospects know your company's story ie Allow people to like and feel they know you
You can 'humanise' your business online, connecting with visitors by presenting the people and story behind your brand
Tell the story of how your business started, management profiles and even short bios of your employees.


Tip

: If you are a local or family business in your niche/ market and /or have a Sustainable business focus? Tell people!
Contact Us.This Page should include every possible way to contact you; your name, address, telephone number, fax number, business hours (especially important if you are a brick and mortar establishment) and all the various email addresses through which people might contact you.
If you have several employees or departments, make sure that you list the appropriate contact telephone numbers as well.
In fact, it is a good idea to include your complete contact information as well as your email on every page in your website.
Tip: Never make your email address clickable- you invite Spammers this way! An integrated contact form with reCaptcha can prevent spam bots from contacting you
However, DO make it easy for people to contact you.
If they have to hunt around for your name or other contact information, they'll probably click away to another site first!
Contact Us is another step in establishing trust.
Potential customers want to know where you are and how to get a hold of you.
In addition to a phone number and physical address, you should add the times you are open/that your phone will be answered by someone and a map with driving directions.
Why Buy From Us:This is where you detail the unique qualities and advantages of your business.
Do you offer a guarantee?
Price matching?
24/7 customer service?
Discounts?
Free Shipping?
Eco friendly?
Without detailing these advantages, "you leave it to price or chance".
Legal Information – T & C (Terms & Conditions)/ Terms of Service /Privacy PolicyThese are usually boring legalese, but instill confidence in your prospects that they are doing business with a bona fide company.
They protect you and your customers and should be customised for your business
You may also need Warranty and Shipping pages.
Tip: Search Engines like Google want to see these pages in place to assist /protect consumers.
TestimonialsTestimonials are one of the most powerful tools you can use to build your business.
They hold a great deal of credibility because they are written by a third party about you.
In a world of marketing hype, why should your prospects take only your word about your company?
'Word of Mouth' from other satisfied customers is the best form of advertising.
Client testimonials provide a certain level of proof you deliver on your promises and enables prospects to picture themselves as your customer.
Reviews can come in many forms: written text, videos, star ratings, links to reviews (eg Google My Business/Maps Page), magazine articles and interviews.
Tip: make sure you always ask for a Testimonial from your happy customers!
Articles ( Blog)Create a separate category/ page where you can post your articles or those from others (used with their permission, of course). These pages are a wonderful resource for visitors
Tip: Fresh content on your site guarantees better results on Search Engines like Google
For digital marketing, writing about niche specific topics and using relevant keywords helps your website 'rank' on search engine like Google
Also, by sharing your knowledge you can help position yourself as an 'expert'/ thought leader in your niche, which is increasingly important in 'personalised' search
Tip: Don't forget to add a CTA (Call To Action) in your blog posts too!
(e.g. Contact Us, Sign up for the Newsletter or download the eBook etc).
Other Resources
Provide a Page for Resources.
You can include affiliate links (if you don't know what this is, ask JSM) to other products and services, books, links to informational websites and names of others who offer complimentary services or products in your niche.
You can use this page to post interesting articles that others have written, thereby reserving the formal Articles ( Blog) for your own articles.
Tip: Remember- Content is King!- Give Google reasons to show people your Site.
Free eBook/ Offer or ReportAlways provide some sort of complimentary article, report, or other offer to visitors.
Make sure that you include all of your contact information on or in whatever you offer.
If you don't have anything to offer, pay someone to write an article or special report for you, or ask someone if you can give away an article that they've written.
Even though it will include their contact information, at least you are the one providing the information.
By giving things away, you'll become known as someone who provides great resources and establishes credibility/ E-A-T with Google ( Expertise, Authoritativeness, and Trustworthiness).
Tip: Getting an email address in exchange for any Free Offer is "Building your List" of people to market to in future!
Seminars, classes and workshops
If you offer seminars or classes of any type, make sure you include them on your website, complete with meeting dates, times, locations, and costs.
If you have access to an online shopping cart or PayPal™, create a way for visitors to sign up and pay for the classes online.
Tip: Talk to JumpStart Matrix about monetising / creating downloadable or virtual products for your business
Site MapCan you get to all your important pages within 2 clicks of your Home page?
If you can't, your prospects can't and search engines like Google can't.
In addition to helping your prospect find what they want, a site map also optimizes your site for crawling by search engines.
NOTE: This Site Map is for humans, and is not to be confused with the sitemap created for submission to the search engines.
 No idea where to start? Book a Free call today!
Contact Us
Top Website Pages Checklist
Must have Pages:

Home
About Us
Product pages( if relevant)
Service pages (if relevant)
Contact Us
Blog/Articles
Privacy Policy
T & C/ Terms of Service
Great to include Pages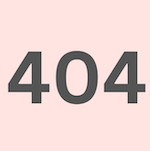 Testimonials
FAQs (Frequently Asked Questions)
Sitemap
Custom 404 'Page not found'
Returns/Refunds/Warranty page
Shipping Policy page

Optional pages where relevant:
News/Media page
Careers/ Jobs page
Expert/Partners page
Disclosure/ Disclaimer page
Schedule a Free Strategy Call with JSM to get YOUR website up and running OR getting better Results!